---
Monsieur Chat
by Joseph, Renae, and Rowan Chaves

Wednesday , December 10 , 2008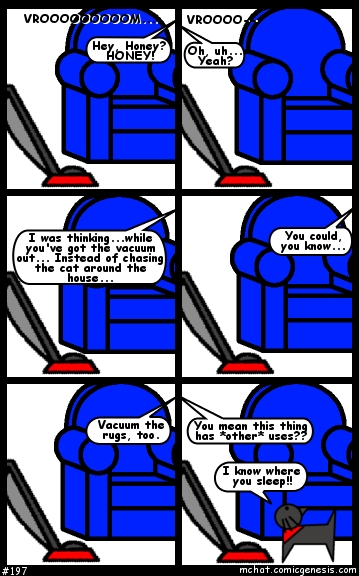 Oh my god, check me out writing my notes FROM MY OWN COMPUTER and not just emailing them to Joe!!
Which means...
They have the proper breaks. :-P
Anyway, enjoy. Daddy is MEAN to Monsieur!
Here's to routines being re-established. Damn, I had fun in Canada except for the car drama. HOLY SHIT, the drama.
Right then, off to karaoke I go. See you later!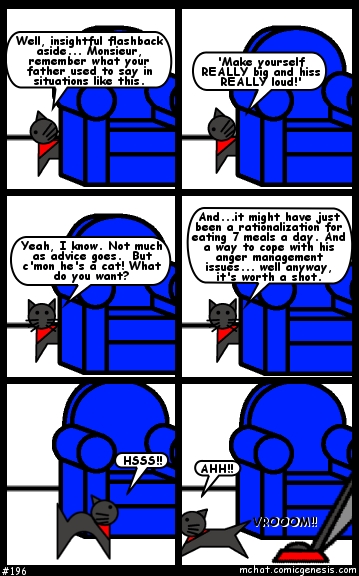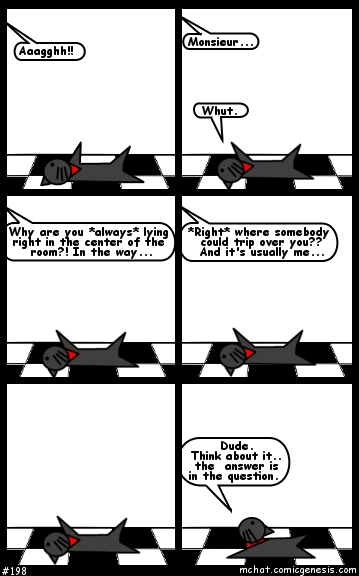 ---
Monsieur Chat is hosted on
ComicGenesis
, a free webhosting and site automation service for webcomics.