---
Monsieur Chat
by Joseph, Renae, and Rowan Chaves

Friday , June 13 , 2008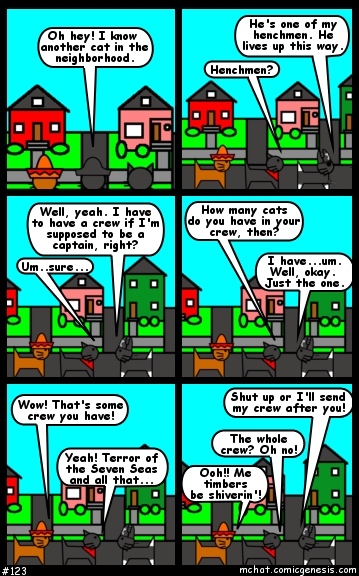 Terror of the Seven Seas, indeed! Hahaha!
Okay, so I noticed I did a "have a good weekend" note on Wednesday...I got ahead of myself because I am a loser. Look man, my schedule has been all fucked up since the surgery.
It's getting back to "normal"...er, sorta...now. Slowly.
The BIGGEST news is I CAN DRIVE NOW!!! YAY!
So, NOW, you all have a great weekend! REM tonight, Rush on Sunday! Whee!!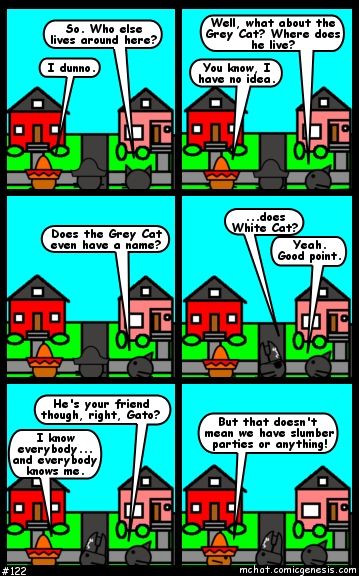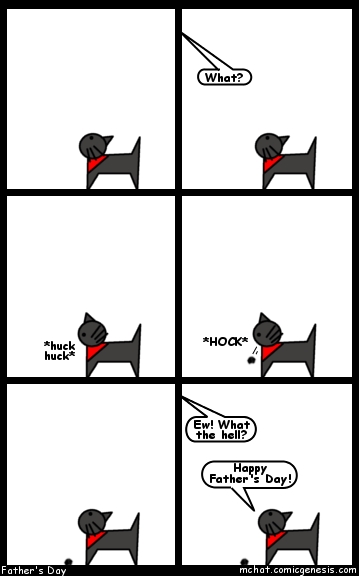 ---
Monsieur Chat is hosted on
ComicGenesis
, a free webhosting and site automation service for webcomics.