---
Monsieur Chat
by Joseph, Renae, and Rowan Chaves

Friday , October 26 , 2007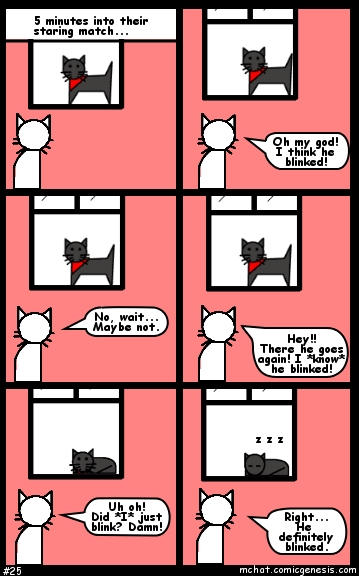 Cats in a staring contest. Hahaha. Yeah. I'm surprised they BOTH didn't fall asleep!
So, I can't believe our "fledgling" comic is now *25* strips in! I hope those teeny few of you who are reading are enjoying it. We love making it, but sometimes we worry that we are only amusing ourselves...so go on over to Chat Chat (our very own forum!) and let us know what you think!
Or drop us an email if you get a chance.
And of course, tell ALL YOUR FRIENDS. All of them. Hell, tell your enemies! We don't care, as long as it's being read!
Alrighty. Have a great weekend, everyone. See you Monday.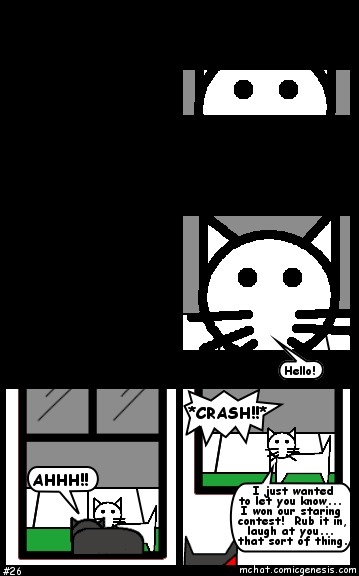 ---
Monsieur Chat is hosted on
ComicGenesis
, a free webhosting and site automation service for webcomics.